We wish you a fun year of language teaching and learning!
Go and explore our freshly updated website at powerlanguage.net to see all the exciting opportunities that PowerLanguage can offer you and your pupils in 2018!
Remember, if you are interested in attending a course in France or Spain in 2018 or 2019, please visit www.lfee.net. The deadline for Erasmus+ applications is coming up soon…. 1st February 2018 at 11am!
ICT Training Workshop
We have a few places left on our ICT training workshop in Edinburgh on Saturday 27 January 2018. It should be a useful and inspiring day as we will share the secrets of some of the apps and animation tools that we use to enhance our resources. Click here to find out more! Get in touch as soon as possible to register. Places will be allocated on a first come first served basis.
Here is the invitation.
PowerLanguage International Conference 2018
We are running our annual Conference on Monday 17 September and Tuesday 18 September 2018 in Edinburgh, with the title: "PowerLanguage within the 1+2 language policy: a Scottish model".
This year, we have decided to share our good practice and open up our PowerLanguage users Conference to practitioners and policy makers from other parts of the world.  More details can be found here.
PowerLanguage Schools Updates
Planners and Associated Resources

The following Planners have recently been added to the website (availability depends on your subscription):

Spanish PLS4 Block 2

German PLS4 Block 2

French PLS4 Block 
Responsive Resources
We have continued to revamp our existing Responsive Resources with a range of new animations and illustrations, hyperlinks within our PowerPoints to facilitate navigation, as well as additional teachers notes, which present all resources within a dossier, with ideas for activities. 
Revamped Responsive Resources
French
Feelings and emotions

The three little pigs

Un éléphant (PE games)

Moutons, marchez ! (PE games)
German 
The three little pigs 

(coming soon)

Feelings and emotions 

(coming soon)
Spanish 
Birds

Mini beasts

The three little pigs 

(coming soon)

Feelings and emotions

 (coming soon)
New Responsive Resources 

French
Deserts

Geometry

Celebrations: New Year's Eve and New Year (appears in Cultural resources/ La France-l'école-les fêtes.ppt)

Electricity and energies

Sustainable Development Goals
German (coming soon)
Spanish 
World of work

Deserts

Goldilocks and the 3 bears

Geometry
Some useful Responsive Resources for the January to Easter period:
Easter (French/German/Spanish)

France – les fêtes (French)

Epiphany: (French/Spanish)

Robert Burns (French)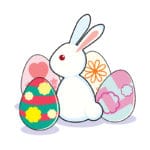 Chinese New Year (French)
Fairtrade (French)

Sustainable Development Goals (French)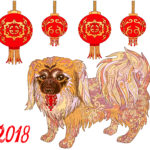 Louis Braille (French)
Saint David's Day (French)
Saint Patrick's Day (French)
Storytelling Week: (French/German/Spanish)


for a range of adapted stories, please refer to our Literacy/Storytelling section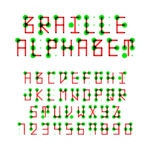 Also, please remember:
PowerLanguage Courses
Our 
French for Families Online Course
 has proven very popular, following on from our pilot project with Fife Council just before the summer. Click 
here 
to find out why! 
L3 Language Resource Packs: 
It has been wonderful to see the huge energy and enthusiasm for Mandarin learning in 
Borrowfield and Monikie Primary Schools in Angus Council
. The pilot involved the study of six lessons created by the PowerLanguage team, over a period of six weeks, focusing not only on Mandarin language, but also Chinese culture using stories, puppets and role play scenarios. Click 
here 
to hear it all from the teachers and pupils!
L3 Language Resource Packs in Spanish / French / German to follow!
 The cost of the course is £99 per school. Get in touch to find out more! 

PowerLanguage Schools
New "PowerLanguage Schools" website launched!  Visit us at:  
powerlanguage.school
We launched our new website before Christmas, which replaces the "PowerLanguage Platform" (this is no longer available and you will get redirected to the new website). 

All registered users should now have been contacted with their new login details
. 
Please get in touch with us at powerlanguage.school if you are unable to access your account on PowerLanguage Schools.