Hello everyone! After the cold winter months, our bodies certainly need a good stretch and some re-energizing exercise! PowerLanguage have some lovely Yoga animations, developed in French, to help you do just that with your pupils!
And Languages Today, the Association for Language Learning Magazine, is talking about them!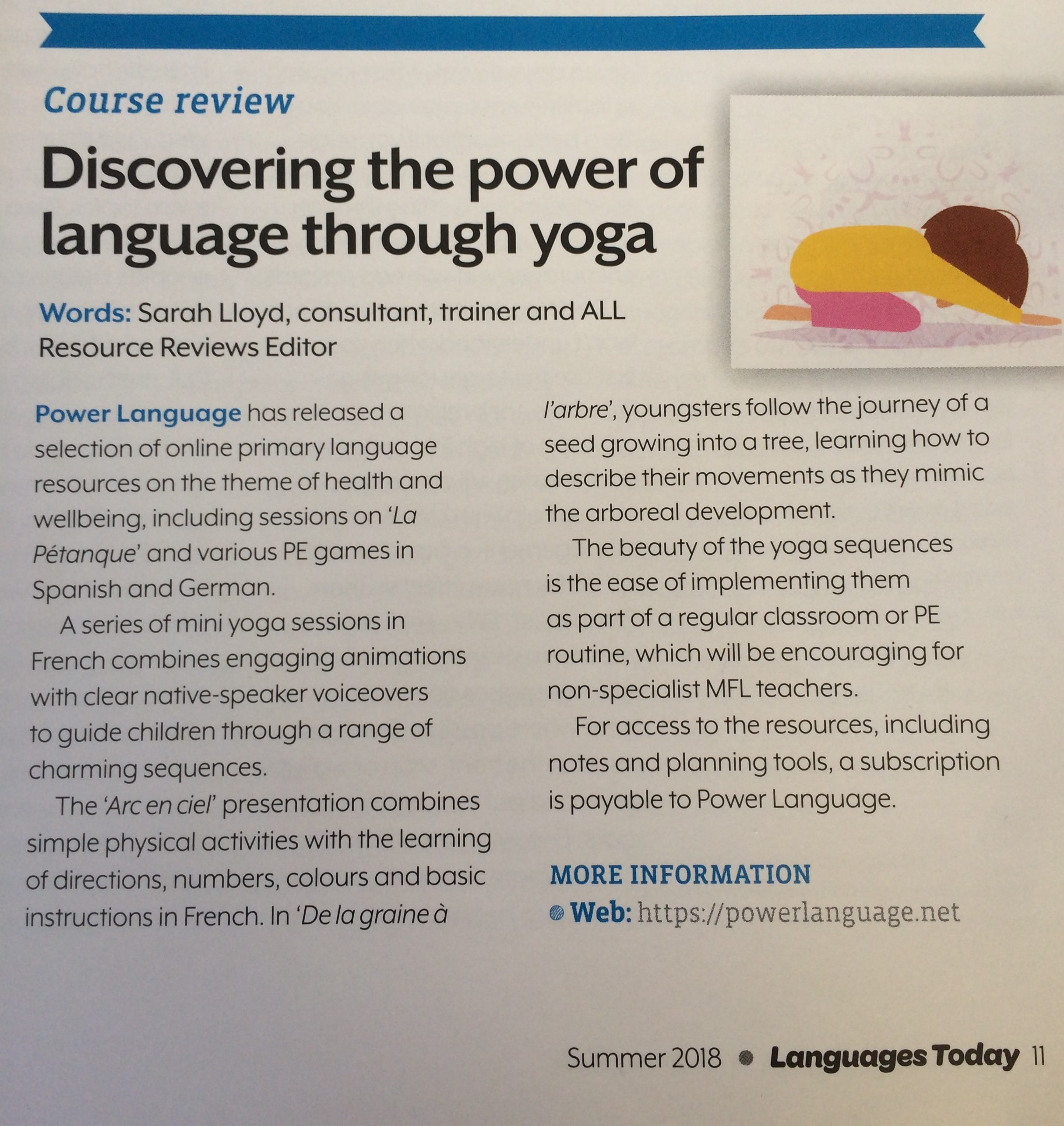 Please look in French Responsive Resources, category: Health & Well Being. This content is available free to full PL Schools subscribers.
New to PowerLanguage Schools or would like access to this content? Visit our website to find out how we can help you, your school and your learners!