Dear colleagues,
A new challenging term is starting for all so we would like to wish you again plenty of strength and good health going forward.
PowerLanguage will continue to support you throughout this new lockdown and hopefully together we can keep pupils engaged in their language learning!
Here are a few things that you can do:
REQUEST TO "UNLOCK" POWERLANGUAGE FOR SCHOOLS RESOURCES

We have made the online form available again for teachers wishing to use any of the PowerLanguage for Schools resources for home learning.
The link to the webform is below and teachers have to be logged into the PLS website before they can access the form:
https://powerlanguage.school/video-resources-request-private/
Once we receive the automated form, we will unlock the requested resource(s) and email the teacher with the weblink to the resource(s). The teacher can then share this weblink with pupils at home for direct access to the resource(s).
GET YOUR PUPILS TO TAKE THE "POWERLANGUAGE CHALLENGE"!

Our PowerLanguage Challenge page was launched during the first lockdown and encourages learners to create short podcasts in order to teach their language as well as share their culture and passion, with other young people. The videos have to be produced in 2 languages: their mother tongue and a language of their choice. These videos are then published on powerlanguage.school/challenge, where you can also see examples of videos already created.
Having worked with teachers and learners from all over Europe and beyond over the past 10 years, the PowerLanguage team is committed to "connected learning": connecting teaching and learning to young people's lives, experiences and passions as well as the communities they live in.
To this end, we created the PowerLanguage Challenge, hoping this will actively engage youngsters and encourage them to share their interests with their peers around the world. Watch this short animation to find out more and go to powerlanguage.school/challenge-submission to send us your videos!
PURCHASE OUR ONLINE HOME LEARNING COURSE FOR FAMILIES IN FRENCH OR SPANISH

Our Online Home Learning Courses for Families – available in French or Spanish – have been successfully running in many parts of Scotland since 2016. They were designed to develop the partnership between Schools, pupils and the wider community. Parents and carers can embark on a meaningful and exciting language journey shared by all family members!
The courses are accessible online or through an App. They each contain 6 lessons which follow a gentle progression, reinforcing the key language introduced in Primary Schools.
In each lesson, new structures are presented in French or Spanish, as well as in English, by a native tutor or in an animation. Watch an extract on Vimeo or Youtube
The cultural podcasts introduce slices of French/Spanish life and focus on playground games, songs, special monuments and various landscapes. Small tasks are attached to each video. Watch an extract on Vimeo or Youtube.
Families can assess their progress through short challenges at the end of each lesson. One of the 3 challenges can be delivered at School or in a blended learning context, thus reinforcing the link between School and home learning.
A case study on the impact of this Course on families and schools was produced in Scotland in 2016 by Scotland's National Language Centre (SCILT). Find out more at: https://scilt.org.uk/Parents/Forpractitioners/FifeCouncilFamilyLearning/tabid/8319/Default.aspx
You can also watch this video to see the impact of our Course for Families on a school and its wider community in Western Australia.
Cost: in order to make the Course available to all, a licence can be bought by the School and shared with their wider community in the form of a coupon. The cost of the licence is £100 per course (French or Spanish) and covers up to 200 families (users). The coupon will give parents, carers & learners access to all videos and resources for a 3-month duration from the date of activation. Schools will be responsible for sharing the coupon with parents & carers within 6 months of the date of purchase of the course. Some schools which have previously purchased this Course used their Pupil Equity Funding to cover the cost.
Level: The course is available in French or Spanish for primary school learners and their families who are beginners/post beginners.
GET READY FOR LANGUAGES WEEK SCOTLAND!
Scottish Schools may wish to launch our Home Learning Courses or promote our PowerLanguage Challenge page in advance of Languages Week Scotland, taking place from 1 to 5 February 2021. We'll be publishing blog posts on our powerlanguage.net website nearer the time so please keep an eye out for those or follow us on Twitter or Facebook.
Please do not hesitate to contact us if there is anything further we can do to help.
Best wishes to all for 2021!
Bonne Année, Frohes Neues Jahr, Feliz Año Nuevo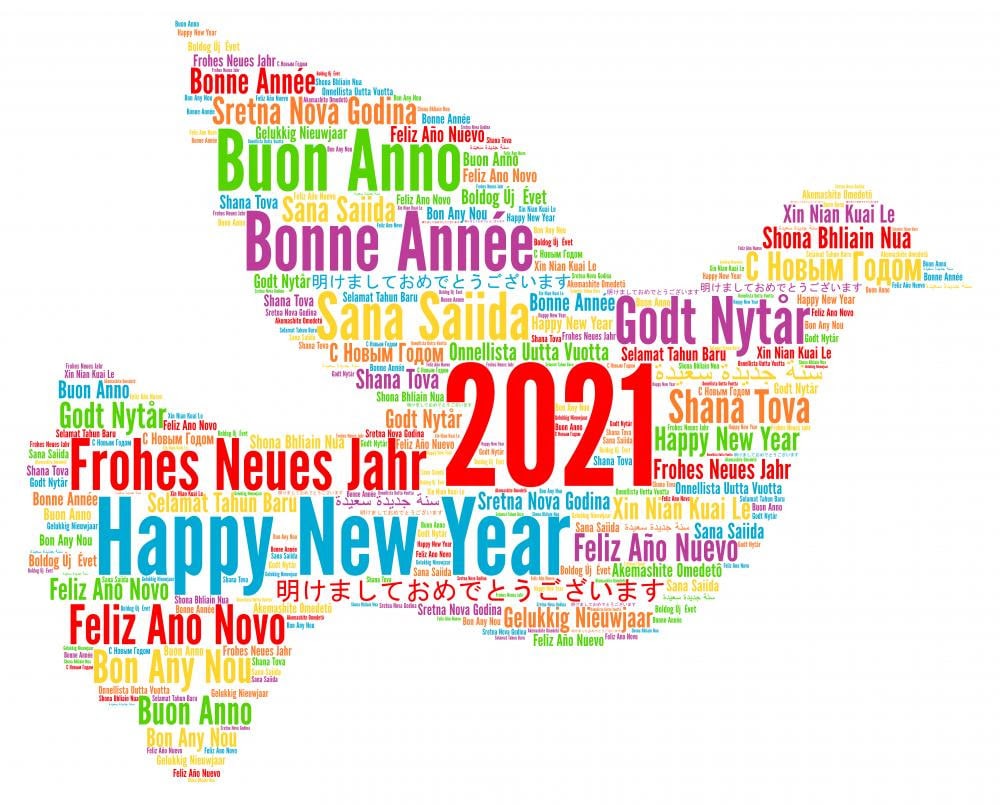 The PowerLanguage Team